Newly-Rebranded 'Sakura Chill Beats' YouTube Channel Adds Ninth Episode featuring a remix by Corsak Of Yoh Kamiyama's 'Irokosui', The Opening Theme To Hit Anime Series 'Horimiya.'
Listen on Spotify
SONY Music Japan returns to the release circuit this month with the highly-anticipated ninth episode via their new 'Sakura Chill Beats' YouTube channel. Since the start of the summer, it has served as the official hub for new takes on anime and video game themes, with RetroVision, Slushii, James Landino, Tokyo Machine, Half an Orange, and Outr3ach all featured over the last several months.
This time around, renowned Shanghai-based talent Corsak has been enlisted for remix duties once again, directly following up his rework of Ikimonogakari's 'BAKU' from the tail end of this June. For his latest, he reimagines Yoh Kamiyama's 'Irokosui', the opening theme to groundbreaking anime series Horimiya. Out now via SONY Music Japan, it's available to listen to across all streaming platforms.
WATCH: YOH KAMIYAMA – 'IROKOSUI' (CORSAK REMIX) HERE
Corsak's fresh, new take on the tune transforms its source material into a propulsive, four-on-the-floor electronic dance music anthem. Pivoting stylistically, his newfound rendition replaces the pop sensibilities audibly present throughout the original's entirety and instead opts to feature hard-hitting production elements replete with an enticing future bass flair and a consistently larger-than-life tone. Sonically enthralling from start-to-finish, the new reinterpretation's propelling ambiance is effortlessly maintained, in turn highlighting its rich, touching lyricism. In all, it showcases the sprightly lightheartedness and overall fun nature of Horimiya, an anime that entails a love story of two high schoolers who lead normal, unassuming lives at school, but completely different ones at home.
To go beyond the 'Sakura Chill Beats' YouTube, be sure to check out the channel's weekly updated official Spotify playlist featuring curated selections from the remixer and original artists. This week, immerse yourself in sounds hand-selected by Corsak and Yoh Kamiyama.
"When I first heard 'Irokosui', I was immediately fascinated by the amazing contrast between the lyrics and the melody that Yoh Kamiyama was able to create. The song's overall message really resonated with me in that even though some aspects of life are out of our control, we have to move forward with a positive mindset.
This is how I have always approached my life, and so it inspired me to create my interpretation by adding future bass elements to this remix. Through the drop, I emphasized the importance of the lyrics of this song and reworked it with the intention of further boosting the emotion when listening to it.
I am always fascinated by how much an anime song can complement the storyline and make the whole story more relatable. It is always great to reimagine a theme song using my own experience and knowledge in the dance music genre!" – Corsak
ABOUT CORSAK
He is a multifaceted Chinese singer/DJ/producer who initially gained traction with his breathtaking performance via 'China's Got Talent' back in 2011, as well as 'Sing! China' a few years later. Opting to produce music in favor of acting, he eventually would sign with a major label, gaining the attention of Alesso with their collaborative effort 'Going Dumb', in addition to being actively involved in the making of close friend Alan Walker's 'Different World' album with hit tune 'Reverse'. As one of Forbes China's 30 Under 30, Corsak is definitely one to watch as we move into the remainder of 2021 and beyond.
ABOUT YOH KAMIYAMA
He is an established singer/songwriter and Vocaloid producer who initially gained substantial traction with his 2014 debut 'Taikou Train'. Over the years, the creative force has followed this up with sonic masterpieces like his hit 2018 single 'YELLOW', 2019 album 'Shiawase na Otona', and 2020 track 'Gunjo'.
ABOUT SAKURA CHILL BEATS
SONY Music Japan's 'Sakura Chill Beats' YouTube channel is the newly-launched main source for official anime theme songs from some of the biggest names in electronic dance music currently. The newly rebranded channel launched on Saturday, June 19th with Retrovision's remix, and perfectly coincided with the Japanese broadcast of hit anime series My Hero Academia, a groundbreaking show now in its fifth season that chronicles the life of a superhero, Deku, as he consistently faces conflicts with fellow classmates at U.A. High School.
The first of its kind to officially upload remixes from artists such as this, it joins the ranks of fellow channels such as Trap Nation and MrSuicideSheep, both of which also feature EDM-related content alongside imagery from popular anime series. The channel has already featured Slushii's remix of Cö Shu Nie's 'Give It Back', the second ending theme to Jujutsu Kaisen, earlier in the year, and has its sights set on continuing this streak of officially-remixed anime opening and ending theme songs from renowned EDM titans.
The story of Sakura Chill Beats begins with a young girl, traversing her way through her anime world in search of friends. Humans can no longer inhabit the earth due to a handful of natural and man-made disasters, so she is now left behind wandering aimlessly before realizing she is alone. Upon finding a unique Sakura tree, several cherry blossom petals begin falling to the ground, giving her the utmost courage to face her journey as we collectively watch over her future.
Connect with CORSAK
Instagram | Twitter | Facebook | Spotify | YouTube
Connect with YOH KAMIYAMA
Instagram | Twitter | Spotify | YouTube
Connect with SAKURA CHILL BEATS
Instagram | Twitter | Facebook | YouTube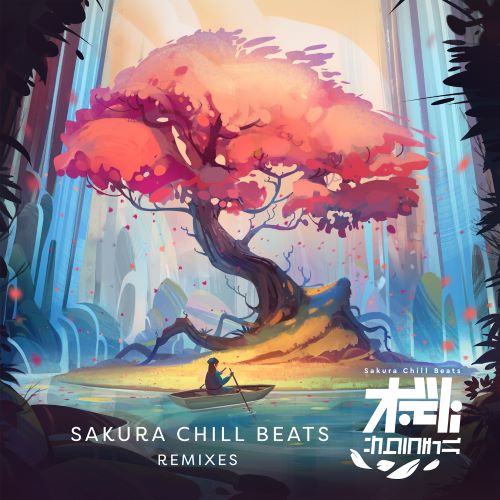 For more amazing content and news of your favorite artists by Soundrive Music,
check out our 'News' section and connect with us on socials!