Dubstep heavyweights Gammer and Pixel Terror join forces for "Step Back," both artists' first release of 2022, out on Steve Aoki's Dim Mak Records.
True to their signature styles, "Step Back" is one of massive proportions and certainly not for the faint of heart. Opening with a glitchy, big room trap style, Gammer and Pixel Terror up the ante with a breakdown of stabbing synths and a sinister dubstep drop. The additional elements of hardstyle and psytrance clearly set the track apart from the rest, making this a strong return to the circuit for both artists. Read on for what Gammer and Pixel Trap had to say about their new release:
"'Step Back' is my first new original track in a while. It's a song I'm really proud of and feel like expresses the energy we both try to create. Anyways, we spent ages on a cool dubstep drop, but everyone plays the half-baked psytrance drop instead. So 10/10. Fully recommend!" – Gammer

"Took a lot of time back and forth with Gammer to create a festival banger that will suit the needs of nearly any electronic aficionado. From the huge chanty chords to the glitchy dubstep to the double-time hard-psy, we are really thrilled that this displays so much of both of our styles in such a dangerously cohesive way. We hope this will be a summer anthem, and from the support it has already received, we believe it might!" – Pixel Terror
English producer Gammer has become known in the dance circuit for his UK hardcore sound as well as trap and hardstyle, which attracted a new and younger generation of listeners to the heavy-hitting genres. He had become a household name on Monstercat by 2017, known for his timeless party anthems such as "The Drop" or "Party Don't Stop" and collabs, such as "Quit" with Hudson Mohawke, "Incoming" with Steve Aoki or "Digressions" with Mija.
On the other hand, Pixel Terror has made a name for himself with his own dubstep style, with notable releases such as "Contra," "Enigma," "Amnesia," and more. Both artists have performed at some of the world's best festivals, including Gammer's recent performance at Tomorrowland and Pixel Terror's at Bootshaus – one of the top club venues in the world. Keep an eye out for more coming from these bass maestros.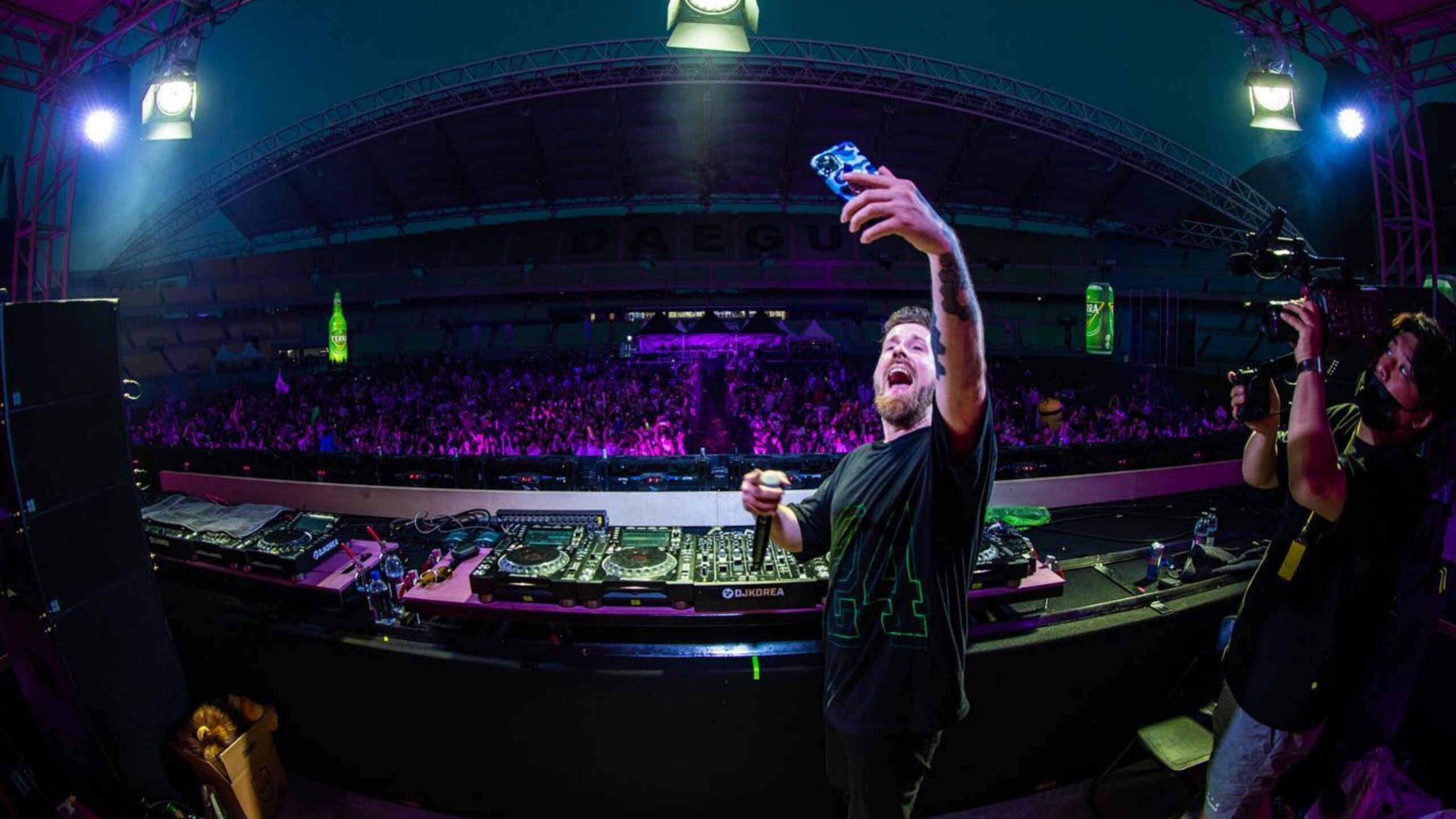 Soundrive Music continues to go from strength to strength as the most in-depth and global EDM source for everything electronic dance music related. With an audience in over 125 countries, we are fast becoming a valued and trusted source for electronic dance music news, reviews, interviews and features for DJs, Artists and Labels alike.
Gammer & Pixel Terror – Step Back is out now via Dim Mak Records
Listen on Spotify
Connect with Gammer
Facebook | Instagram | Twitter | Spotify
Connect with Pixel Terror
Facebook | Instagram | Twitter | Spotify
Connect with Dim Mak Records
Facebook | Instagram | Twitter | Spotify