BigCityBeats WORLD CLUB DOME Announces Marshmello as new headliner and completes their Phase 2 line-up for this summer's Atlantis Edition. This year's Atlantis-inspired June festival comes alongside the recently announced WCD Pool Sessions.
BigCityBeats WORLD CLUB DOME has announced the Phase 2 lineup of its 10th Anniversary celebration, decking out this year's Atlantis-themed underwater rave expedition with a who's who of global dance talent. Leading Phase 2 is none other than the Grammy-nominated Marshmello, who will be bringing his candy-coated electronic melodies and colourful bass drops to WORLD CLUB DOME. By adding names like Timmy Trumpet,  James Hype, Andhim, Jamie Jones, and Moguai to Phase 1 headliners like David Guetta, Steve Aoki, Headhunterz, and MORTEN , WORLD CLUB DOME makes it clear why their multi-genre event, is rightfully considered "the biggest club in the world– with everything from EDM and hardstyle, to techno, hiphop, and beyond.
WORLD CLUB DOME may have been rated by DJMag as Germany's top festival and #11 in the world, but that doesn't stop the visionary dance event from taking things to new heights this year. For three days, WORLD CLUB DOME will cover the dance music spectrum, satisfying everything from techno tastes with the unctuous beats of Boris Brejcha and Reinier Zonneveld, to delighting fans of the mainstage with the likes of Timmy Trumpet, David Guetta, MORTEN, and Marshmello, who has already launched into a stratosphere of success this year with a slew of early 2023 hits like "Eternal," "Unity," and "Party Jumpin'."
Fans looking to explore their niche or find something new will be delighted at almost every turn, with a smattering of dance legends like Headhunterz or rising talents like Musical Freedom's PAJANE filling the gaps of the three day event.

Joining the party and giving attendees even more options to craft their own WORLD CLUB DOME experience is the new and improved WCD Pool Sessions, not only enticing an equally all-star lineup of house and techno talent, but securing full-stage takeovers from several of the scene's most trusted and iconic labels. From Claptone's exalted Masquerade to Boris Brejcha's FCKNG SERIOUS imprint, this year's WCD Pool Sessions is upping the ante for the festival season to come.
WCD Pool Sessions goes down as the techno-infused pool and forest area of the greater WORLD CLUB DOME Festival will allow visitors to experience the Pool Sessions' full-on fantasy decor, where dark and enchanted vibes of the forest are blended with the sun-soaked rays of a 1980's summer pool, living up to BigCityBeats' proven standard of a full-sensory experience.
With its own dedicated entrance and the option to buy a dedicated WCD Pool Sessions ticket, BigCityBeats gives attendees one more option to tailor their festival experience to their exact needs, while fans who want to take in everything that the larger BigCityBeats WORLD CLUB DOME: Atlantis Edition has to offer can buy tickets for the entire event all at once.
With more global talent on deck for Phase 2 and beyond, WCD Pool Sessions promises to crank the heat for an already sizzlin' summer season. Mark your calendars between June 9 and 11, as tickets for the Frankfurt based WORLD CLUB DOME are on sale now!
About WORLD CLUB DOME: Atlantis Edition
The Deutsche Bank Park is enthroned on green meadows, surrounded by blue water, framed by picturesque forests. Every year on the first weekend in June, BigCityBeats transforms the urban archipelago of the Deutsche Bank Park into the Mecca of club music culture.
2023 will see the mythological Atlantis not only come to life but takeover Frankfurt, as BigCityBeats recreate the majestic underwater atmosphere with no corners cut. BigCityBeats WORLD CLUB DOME will be transforming 700.000 square meters of land into a new city district for three enchanting days of musical fantasy.
About BigCityBeats
Label, radio shows, event and festival agency, merchandise distributor, live entertainment – BigCityBeats has been one of Europe's most successful event brands for over 18 years. Bringing you the sound of the metropolises, BigCityBeats has quickly established itself as a global music platform following its catapult launch at the beginning of the new millennium, revolutionizing event experiences and redefining event production.
From the big city to the world, and from the world to the universe, BigCityBeats has traveled from Frankfurt am Main to Düsseldorf, Asia, the Caribbean, Hollywood, and ultimately into space – where Bernd Breiter built the 1st "club" in space together with the ESA. With a performance from ESA astronaut and ISS commander Luca Parmitano, BigCityBeats and ESA broadcasted the 1st ever DJ set from space to the BigCityBeats WORLD CLUB DOME Cruise Edition in 2019, doing something no other festival has ever done before.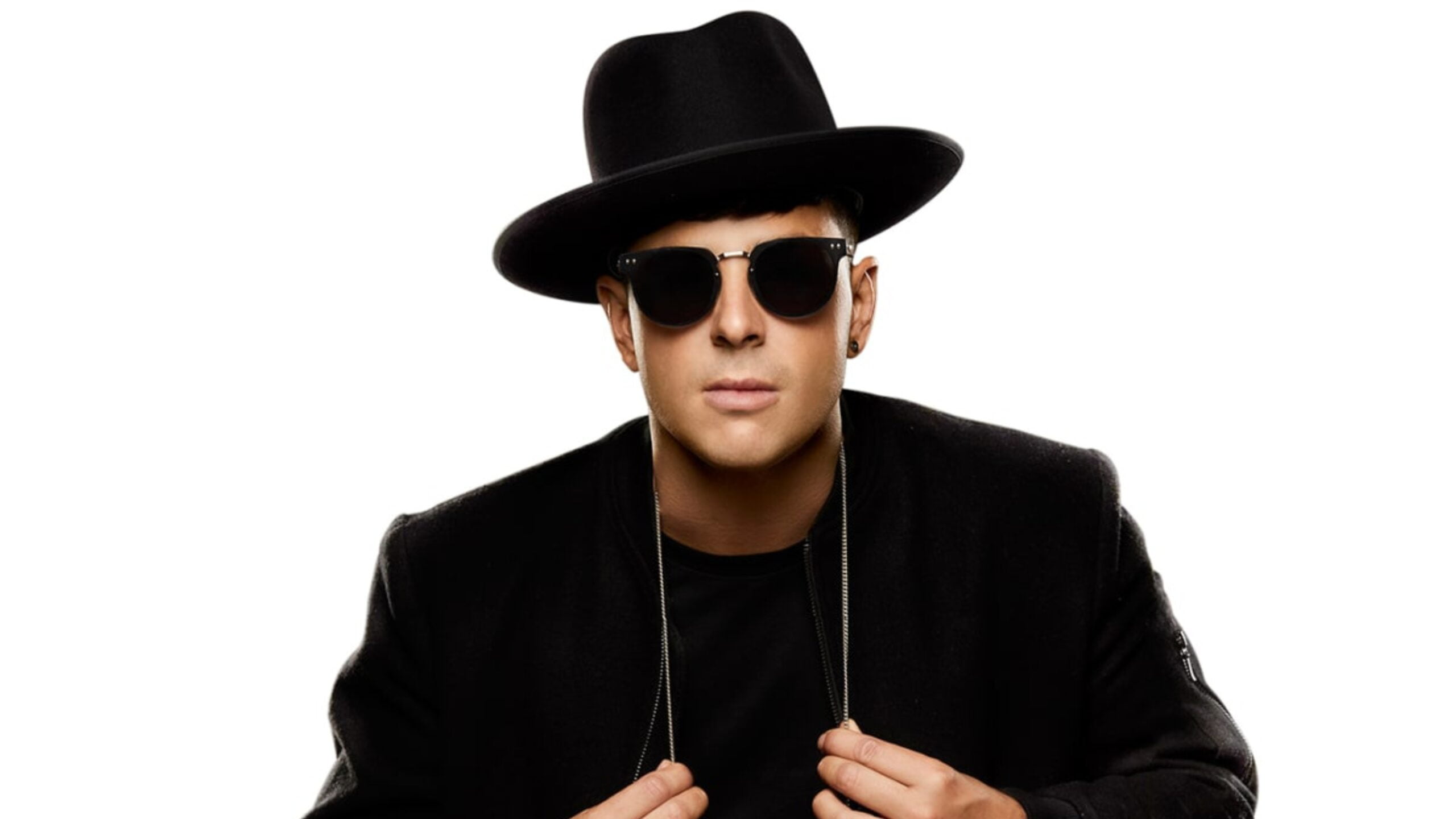 Soundrive Music
Soundrive Music has established itself as the premier global source for all things EDM. With a reach in over 125 countries, it has quickly become a trusted and valued source for electronic dance music news, reviews, interviews, and features for DJs, artists, and labels. In addition to its comprehensive coverage of the EDM scene, Soundrive Music also offers a platform for up-and-coming DJs and artists to showcase their talent. Through its various events and collaborations with leading industry players, it provides opportunities for new talent to gain exposure and grow their careers.
Whether it's breaking news, brand new music, or in-depth interviews with the biggest names in the industry, the Soundrive Music is dedicated to delivering the latest and most comprehensive information about the world of electronic dance music. Soundrive Music's headquarters are located in South Africa with offices in Sweden and USA, founded on April 19, 2015 in Helsingborg, Sweden by Jacques Maurice Julie and Darren Johnathan Bezuidenhout.