BBC Radio 1 DJ and producer Charlie Hedges has recently released the floor-filling new single 'Silence Your Mind' featuring a standout performance from musician and Made In Chelsea star Fredrik Ferrier.
Loved by all, the larger-than-life Charlie Hedges is a passionate advocate for the international dance music scene, digging out the best in classic and dance anthems every week on Radio 1.
She found time in her busy schedule to chat to us about how the new single came together, her all time classic anthem, and gives her advice on breaking it into the world of radio.
EXCLUSIVE INTERVIEW
Hi Charlie, welcome to Soundrive, it's a pleasure to speak with you. Where are you in the world today? 
Absolute pleasure to speak with you too, thanks so much for having me. I am in London today; I've just finished my radio show and am now on the way home to sort some new tunes out for a gig I have on Friday.
Congratulations on the release of 'Silence Your Mind', we cannot wait to hear that one in a club – it's epic! How did it come together? 
Thank you very much. It's a project that myself, Fredrik and all at Perfect Havoc are so proud of. It's a really personal song which I wrote nearly 2 years ago now. I always find the most honest songs from artists are ones which I still love listening to in years to come.
Fredrik Ferrier's vocals are the perfect addition to the track. We heard you finally got to meet in person after the track was finished. How was that? 
They really are, aren't they? He has such a special voice and energy when he sings and I have to say, he has such a wonderful energy when you meet him in person too. We only met recently, and we gelled immediately, his passion for music shines through.
As the presenter of Dance Anthems, you must listen to a lot of new music every week. What must a track have to make it into the show? 
I have an amazing team that work on Dance Anthems with me. I love a track that hits me hard, makes me feel something, excites me.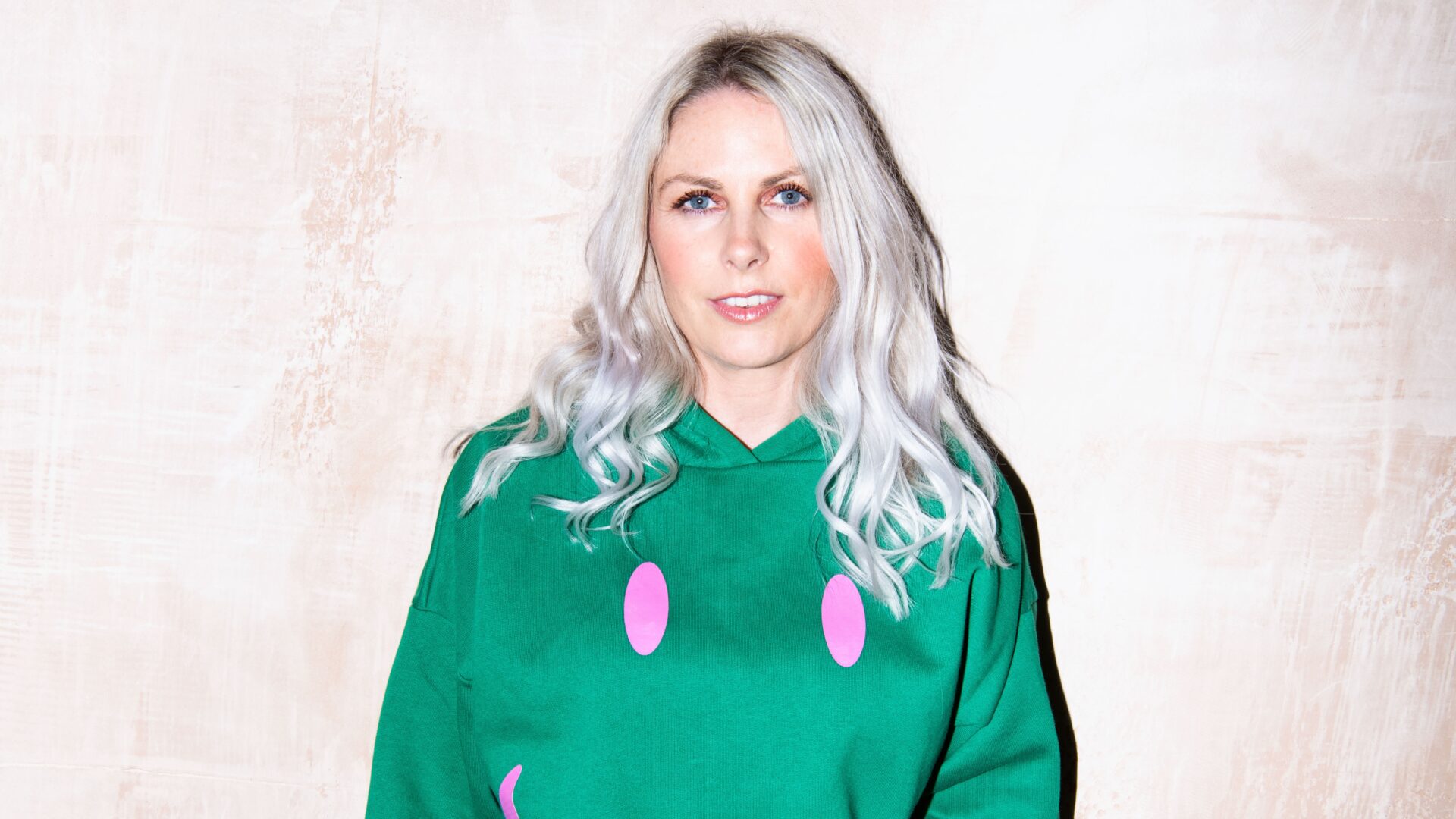 You have conquered the airwaves in the UK from hosting KISS breakfast to now the Live Lounge on Radio 1. It's a very competitive industry; what piece of advice would you give to anyone wanting to get into radio? 
Don't give up. It sounds clichéd but I've definitely been told 'no' more times than 'yes', but I've always been determined to turn those no's into yeses.
Yourself and Rickie and Melvin seem to have such a laugh together. Do you all hang out outside of the studio?
We spend so much time together on air and before shows. We probably spend more time together than we do with some family members (us three are family now anyway). So yes, we do hang out together off air, but I also try and use any free time to catch up with the rest of my family and friends too.
You've played at some of the biggest festivals around from Boardmasters to Snowbombing. What festival appearances do you have coming up this summer that you're particularly looking forward to? 
Really looking forward to being back at Boardmasters, as well as Ibiza and I'm playing Malta for the first time in August too.
Your Instagram is flooded with pics of your baby daughter Summer-Rose – she's an absolute stunner! What's been the biggest challenge for you juggling motherhood and work life? And what would you think if she grew saying she wanted to be a DJ?! 
Thank you so much, that's really kind of you!! I think the biggest challenge is always making sure I'm reminded that I'm doing all this for Summer-Rose, whether it's working late, being away working for a few days, whatever it is, I just want her to be proud of me one day. I work hard to make sure I don't ever feel guilty, because why should any parent feel like that, we are trying to be our best and do our best for our family.

Following the release of Silence Your Mind, what other music can we expect from you this year? And do you have any more killer remixes up your sleeve? 
I am excited to be working on a follow up track with Perfect Havoc after 'Silence Your Mind' and for sure, yes, keep an eye out for some new remixes too.
Back to Dance Anthems, well, Classic Anthems in particular, what's your all-time favorite – what track will you never tire of playing? 
Faithless 'Insomnia' still gives me chills, it doesn't matter how often I hear it.
Thanks so much Charlie, best of luck for the rest of 2023. 
So kind and same to you, thanks for taking the time out to talk to me and thank you for the support it means the world x
Soundrive Music
Soundrive Music has earned a reputation as the foremost global hub for all things EDM. With a presence in over 125 countries, it has swiftly become a trusted and esteemed source for electronic dance music news, reviews, interviews, and features catering to DJs, artists, and labels alike.
Beyond its extensive coverage of the EDM scene, Soundrive Music provides a platform for aspiring DJs and artists to showcase their talents. Through a diverse range of events and collaborations with leading industry players, it creates opportunities for emerging talent to gain exposure and advance their careers.
From breaking news and cutting-edge music releases to in-depth interviews with industry titans, Soundrive Music is committed to delivering the most up-to-date and comprehensive information on the world of electronic dance music.
Soundrive Music's headquarters are located in London, United Kingdom, founded on April 19 of 2016 in Helsingborg, Sweden by Jacques Maurice Julie and Darren Johnathan Bezuidenhout and originally known as UFO Network with record label UFO Recordz.
The company was acquired by Soundrive Music LTD in early 2023 and have rebranded since. Soundrive Music LTD or better known as Soundrive HQ is not to be confused and is not associated with Soundrive Music Festival or Soundrive Records.
Charlie Hedges 'Silence Your Mind feat. Fredrik Ferrier' is out now on Perfect Havoc
Connect with Charlie Hedges
Facebook | Instagram | Twitter