Dutch dance titan Ferry Corsten's name is synonymous with pristine productions, and his long-standing career is exemplified by a passion for music that continues to push the boundaries. Revisiting an iconic and globally adored hit, Inner City's 'Good Life', Ferry treats the legendary track to a masterful makeover in 'Lemme Take You'.
Listen on Spotify
Transporting listeners on a sonic voyage throughout a variety of musical eras, Ferry's 'Lemme Take You' blends classic and contemporary elements to achieve a truly monumental edit. Drawing inspiration from all kinds of flavors and influences, 'Lemme Take You' is a hybrid floor filler that beckons listeners to get up and dance. Premiered at Tomorrowland in 2019, this greatly anticipated cut will inject energy and good vibes wherever it is played, and serves as a timeless addition to Ferry's outstanding back catalogue.
Ferry Corsten: "It is always amazing to see a creation you make just for your sets turn into an official release. I have always loved 'Good Life' by Inner City so I'm glad that the original artists granted me permission to use this vocal chop, which is the cherry on top for this record. I hope that this track will bring a lot of joy to many people this summer."
Ferry Corsten has well and truly remained at the top of his game since his sophomore album under the System F. alias 'Out Of The Blue' in 1999, with the title track charting in the UK Top 20 singles chart.
His meteoric rise during the early stages of his career continued with numerous remix requests, including remixes for U2, Moby, Faithless, Duran Duran and Public Enemy. Ferry also partnered with Tiësto for the now legendary Gouryella handle, a project Ferry relaunched in 2016 with the hugely popular 'Anahera' single, and later a Gouryella Live show gracing the stages of EDC, ULTRA, Tomorrowland and more.
Ferry continues to break new ground in the trance world and beyond, amassing over a million monthly listeners on Spotify and collaborating with some of the world's most exciting producers. Achieving the #52 spot in DJ Mag's 2020 Top 100, Ferry retained his accolade as the longest serving Dutch DJ in the poll with 9 consecutive years. Showing absolutely no signs of slowing down, this prolific veteran producer continues to impress time and time again.
Connect with Ferry Corsten
Facebook | Instagram | Twitter | Website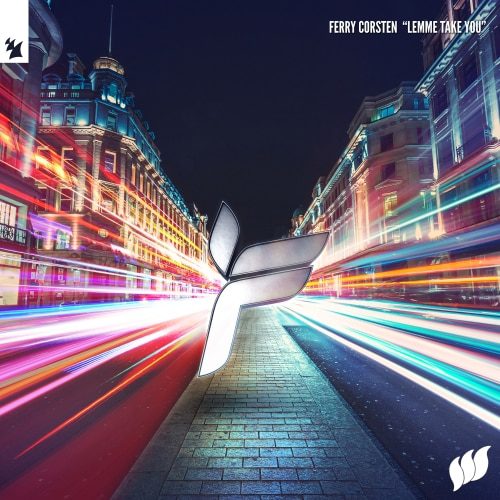 For more amazing content and news of your favorite artists by Soundrive Music,
check out our 'News' section and connect with us on socials!