One True God and MASTERIA shut down the requests on their new collab "Night Shift," an agitated electro-leaning single that's closing out the eighth season of releases for NIGHTMODE.
The night life can be exhausting when your phone won't stop blowing up from people who are constantly on the hunt for a free handout. Canadian producer One True God and Detroit-based house artist MASTERIA actually have an ax to grind on the topic. Teaming up together for the first time, their new single for NIGHTMODE was conceived to give people the courage to not feel bad about saying the word "no" when the unreciprocated requests start getting on one's nerves.
"Night Shift" creeps into the witching hour with its blatant late-night vibe. One True God flexes his vocal pedigree, crooning atop a captivating cinematic intro that finds him squashing every last request from the social vampires who are leeching off his energy. The negotiation becomes a non-starter once the two producers let their riveting electro-leaning groove start to do the talking, weaving around a beefy, acid-fueled drive that makes each denial thereafter feel incredibly satisfying.

A little more than a month ago, One True God pulled up with his fourth appearance on the NIGHTMODE catalog, taking the form of a viscous midtempo track that let lust hop into the driver seat. The Canada-born, L.A-based producer has been lurking in the label's shadows for more than two years now, originally debuting on the imprint in 2020 with his sultry house shaker "Addicted," and then continued to keep the hormones working on overtime via follow-up singles "I See U" and "Everytime." It's no mystery that he knows exactly how to work his magic for the ever-growing label.
MASTERIA is another artist who prefers to operate in shades of ominous. His discography is crawling with dark and diabolical grooves, cranking out hefty bass house tracks that can stuff the dancefloor straight into a body bag. Despite having a lengthy list of solo tracks under his belt, the in-demand producer is not afraid to step into the studio with like-minded artists. He's previously gone head-to-head with choice acts from the likes of Bijou, Qlank, Kage, and Jay Robinson. But MASTERIA seems to have really met his match with One True God.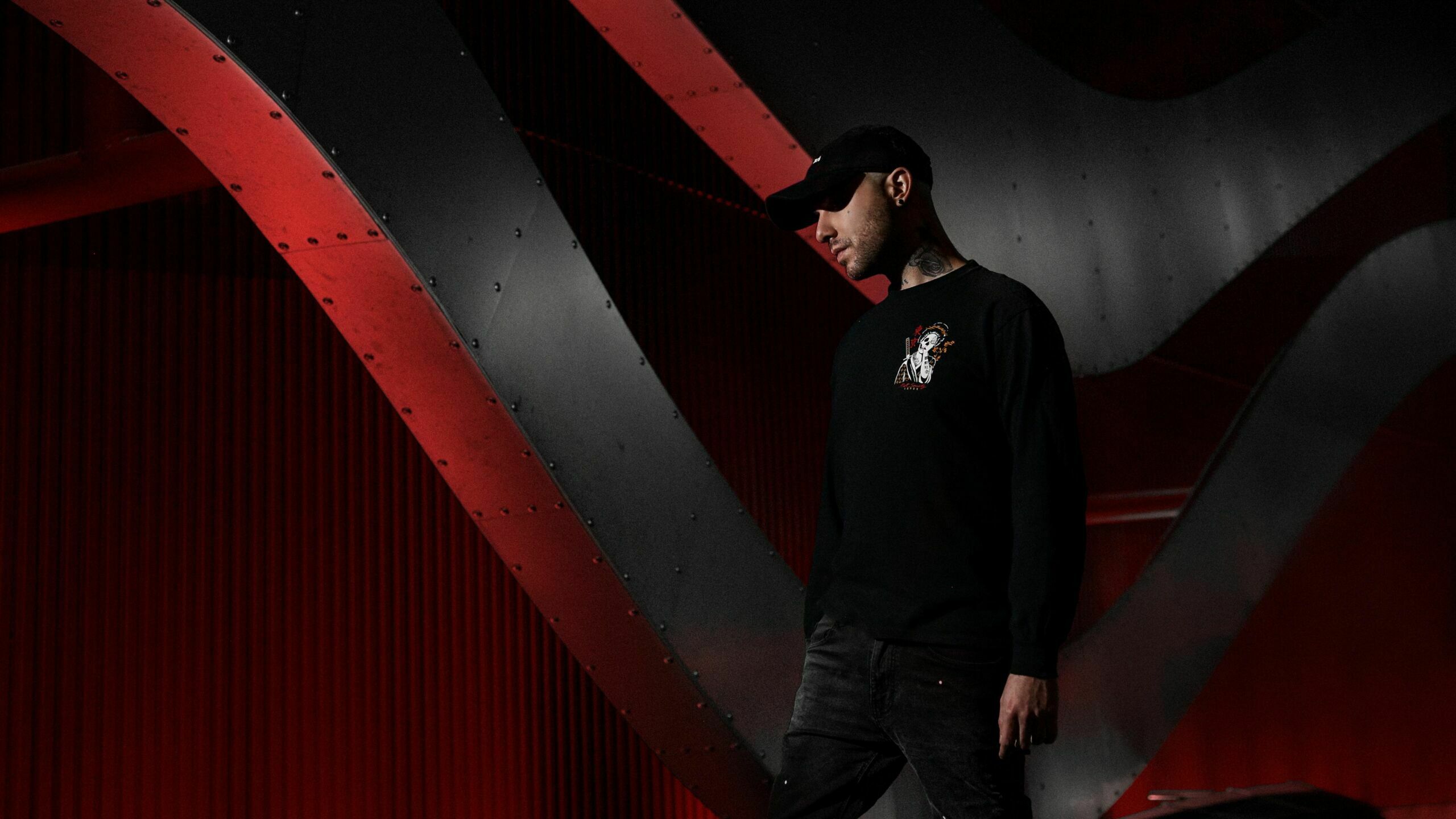 About One True God
Canadian LA-based electronic producer and vocalist creates dynamic style house and mid-tempo bass music with his newest project, One True God. The name derives from Satanic religious notions of enlightenment: we are our own God. OTG's discography is versatile, ranging from the dark, energetic beats of his first EP Cult 45, to the 2020 single releases featuring his own melodic vocals. OTG isn't afraid to reinvent himself, and because of his strong sound identity, his music remains recognizable from obscure songs like "Move Slow" to bright dance floor hits like "Daylight". OTG visuals inject metaphoric and subliminal messaging for those with eyes to see.
Soundrive Music continues to go from strength to strength as the most in-depth and global EDM source for everything electronic dance music related. With an audience in over 125 countries, we are fast becoming a valued and trusted source for electronic dance music news, reviews, interviews and features for DJs, Artists and Labels alike.
One True God and MASTERIA – "Night Shift" is out now via NIGHTMODE
Listen on Spotify
Connect with NIGHTMODE
Connect with One True God
Connect with MASTERIA