Exclusive Interview with 2017 Dutch DJ Champion – Cynthia Lacle and new music out now!
Cynthia Laclé has always known that she loved music, but it wasn't until she won the Dutch DJ Championship in 2017 that she decided to focus on producing and DJing. After hours of practice, she found her calling in the Bigroom / Techno genre, but her hunger for more led her to take part in the 'Queen of Mashup' championships in Mumbai in 2019.
DJ Cynthia Laclé represented the Netherlands and proudly finished 2nd runner up, scoring yet another trophy for her country. Her determination and hard work paid off when she climbed up the ladder in the top 100 DJane in 2021, becoming the 5th Dutch DJane and #63 of the top 100 Europe.
With this achievement, Cynthia Laclé has cemented her place as a rising star in the world of music. Her latest release, 'Y&M,' is a Dance-Electro Techno track that showcases her versatility and creativity as a producer. The song features an infectious beat that is sure to get people moving on the dance floor.
EXCLUSIVE INTERVIEW
1) How did you first get into DJing and producing electronic dance music?
In 2012 I went to my first Festival in The Netherlands, (Mysteryland) and at that point I was sold. I was already a big fan of music and into the electronic music, but at that point I knew that I had to more in this industry.
2) Who are some of your biggest influences in the industry?
My biggest one is HARDWELL, he is such an amazing artist and he is not afraid of sharing feelings or how his journey is going. He is an hard working person with an amazing personality.
3) Can you walk us through your process for creating a new track?
Sure, I start with how I am feeling. It decides the bmp and vibe of the track. Ones that is decided I start with building up the track by layer. After switching a lot ????, I find the right tunes that adds up with my feeling and work further from there. Ones the base is set, the rest just flows from there. And later I add the filters and plug ins to make sure that everything is technically in order.
4) How do you prepare for a gig? Do you have any pre-performance rituals or routines?
Oh my hahaha. I am super strict and precise with prepping a set. There is always a certain style or vibe that I want have in a set. These days there is so many music that it's a bit hard for me to decide which track to play ????. But most of the time I make a folder and put all the tracks in there and then I will sorting out my tempo and keep adding bpm to it. I always have my set prepped, before I go on I have practiced my set at home, where to change my hot cue's and if the mashup works out like I wanted to be. I would never go on set without practice ????
5) What has been your favorite gig or event to play at so far in your career?
That is definitely a Festival. It's so different from a club or other events. It's really where people come for the music and setting and you can just go wild there.
6) What do you enjoy most about performing as a DJ?
The moment you play its like time stands still. You're in a different dimension where time stands still. Like you're just floating in music. I don't now how to explain it, but its like nothing else matters at that moment just the music.
7) Can you share any memorable experiences or anecdotes from your time as a DJ and producer?
That's a good one, I would say India. It was an incredible and at the same time super intense. India is a special country and it stole my heart. The people there are so nice, but at the same time they work so hard. I have the deepest respect for that country and I hope to do great things back for them.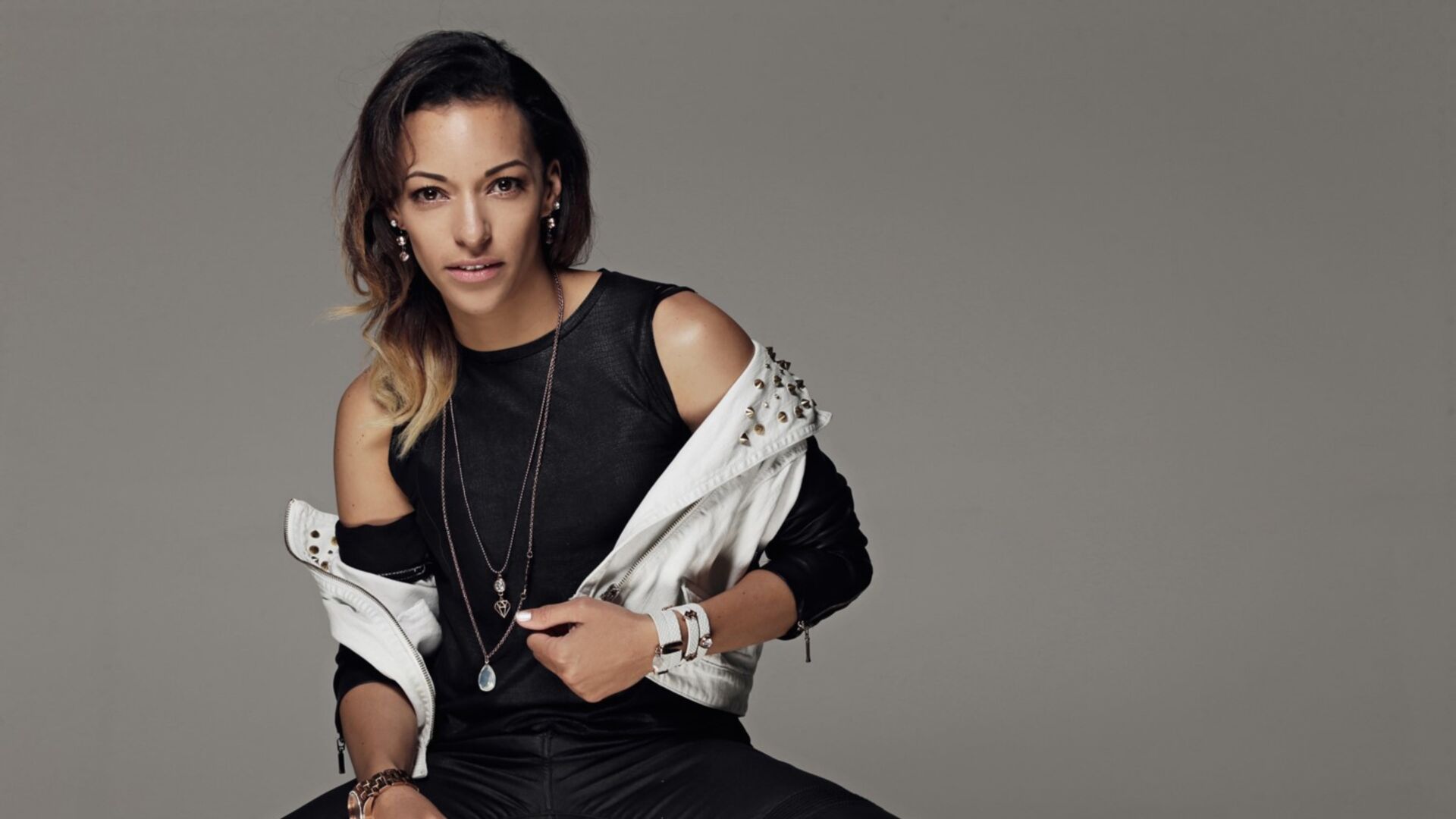 8) How do you stay current and find new music to play at your gigs?
A lot of hard work! Never take no for an answer. Keep posting on social media and make sure that people can find you and hear your music. Also I have the privilege to work with an amazing team. Last year I teamed up with Druckraum Studios. They coach me, provide bookings and management.
9) What's next for you in terms of new projects or goals?
My next step is to climb a bit higher up the ladder. I am working on so much music now that will come out soon and later this year. And hopefully play on bigger festivals?
10) In your free time, what do you like to do outside of music? Do you have any hobbies or passions outside of the industry?
I love extreme sports, so whenever I get the chance in any season you can find me on a snowboard or on the water. Surfing and kite and windsurfing, its just nice to connect with nature.
11) How do you adapt your sets to fit the energy and vibe of the crowd at each gig?
Normally I don't have to because I am very precise with how I want to play, where to make a longer drop or where to keep the beat on a bit longer. Everything I make has been though trough, however you always need back up tracks to switch if needed. So never go to set without a lot music.
12) What are some challenges you've faced as a DJ and how have you overcome them?
I think I had overcome them all, really embarrassing but I do think that if you don't overcome them that it would not make you a better artist. It really is a hard business to be in and it will definitely test you on the most hard way you can imagine. I had gear failure, or my usb that didn't function in the pre show of a big artist. Or software that wasn't updated. It was super hard but its a mistake that you would only make once?
13) How do you think the electronic dance music industry has changed since you first started out?
The music industry changes so much but the funny thing is that the music industry always goes back in the past. They always bring out tracks from the 90's or later. And I guess it's only the style that's changes a bit. There is always a new generation that wants something different and I think that we see it the best at Mainstage.
14) What do you hope to achieve with your music in the long-term?
I would love to be an inspiration for Female artist. It is possible to work hard and to earn your spot in this industry. There aren't many Dutch female artist in the top, and you would think so considering that the top artist are from The Netherlands.
15) Can you share any tips or advice for aspiring DJs and producers who are just starting out in the industry?
Just follow your heart and be yourself. Don't let the industry or someone else change who you are. In the end it will reflect in your music. Work hard and stay positive!
ends…………
Cynthia's journey from a DJ champion to an electropop sensation is nothing short of inspiring. Her passion for music and her unwavering dedication to her craft have helped her achieve her dreams and reach new heights. As she continues to create more music for the future, we can't wait to see what she has in store for us next.
If you're a fan of dance-electro pop, then Cynthia Laclé's 'Y&M' is a must-listen. With its catchy beats and infectious energy, it's sure to become a staple in your music collection. Keep an eye out for this rising star, as she is definitely a force to be reckoned with in the music industry.
Soundrive Music
Soundrive Music has earned a reputation as the foremost global hub for all things EDM. With a presence in over 125 countries, it has swiftly become a trusted and esteemed source for electronic dance music news, reviews, interviews, and features catering to DJs, artists, and labels alike.
Beyond its extensive coverage of the EDM scene, Soundrive Music provides a platform for aspiring DJs and artists to showcase their talents. Through a diverse range of events and collaborations with leading industry players, it creates opportunities for emerging talent to gain exposure and advance their careers.
From breaking news and cutting-edge music releases to in-depth interviews with industry titans, Soundrive Music is committed to delivering the most up-to-date and comprehensive information on the world of electronic dance music.
Soundrive Music's headquarters are located in London, United Kingdom, founded on April 19 of 2016 in Helsingborg, Sweden by Jacques Maurice Julie and Darren Johnathan Bezuidenhout and originally known as UFO Network with record label UFO Recordz.
The company was acquired by Soundrive Music LTD in early 2023 and have rebranded since. Soundrive Music LTD or better known as Soundrive HQ is not to be confused and is not associated with Soundrive Music Festival or Soundrive Records.
Cynthia Lacle – Y&M is out now!
Listen on Spotify
Connect with Cynthia Lacle
Facebook | Instagram | Twitter