Joris Delacroix Returns to Armada Music with Stuck In Melodies!
Following his dynamic solo offering Lorena earlier this year, French artist Joris Delacroix returns to Armada Music with a timeless progressive cut, Stuck In Melodies – out now on all streaming platforms.
Easing the listener into his sonic realm, Joris Delacroix calls upon undulating keys and gentle percussion to set the track's tone. Gradually building Stuck In Melodies soundscape, he adds layers and textures to achieve a rich tapestry of sounds. Reaching the pinnacle of the arrangement, euphoric synths and driving bass take control, resulting in a captivating and engaging slice of dance music that perfectly expresses his musical identity.
A pianist since childhood, and shaped by the French Touch scene, Joris Delacroix has enjoyed his fair share of success in the music industry over the past decade. Gaining recognition with his hit single Air France, as well as his albums Room With A View and Night Vision, his name is synonymous with expertly crafted electronic productions.
Drawing from UK house before moving into the techno space, his signature sound blends melodic synth hooks, hypnotic beats and inventive breaks, forming the backbone of his powerful and emotional creations.
In 2020, his critically acclaimed performance for Cercle allowed him to shed all creative limitations, accompanied by his mesmerizing track Aiguilhe on Cercle Records. Subsequently, he released two singles on his own label; Homie and Unexpected, both gaining heavy support from industry leaders.
Riding on the waves of success, he remixed NTO and French 79's Seasons alongside Joachim Pastor, Romain Garcia and Stereoclip. To-date, Joris has amassed over 75 million plays across streaming platforms. Following his collaborative single Swaying with Joachim Pastor, he signed his first solo release Lorena to Amsterdam-, New York- and London-based dance music label Armada Music in 2023. Continuing to raise the bar both on and off the dancefloors, Joris Delacroix remains at the forefront of the music scene, showing absolutely no signs of slowing down.

EXCLUSIVE INTERVIEW
1. Hey Joris, welcome to Soundrive! Where are we speaking to you from today? 
Hi! I just landed from Dubai to Paris where I'm currently speaking.
2. Congratulations on your new single 'Stuck In Melodies'. Can you talk to us a little about how this one came about?
I think this is the typical style of music I like to produce, instrumental melodic with 2 difference parts. I actually had some difficulties to finish it, it was quite challenging. It happens sometimes to be stuck with a track before sorting it out, that's why the title!
3. How have audiences been reacting to it in your recent sets?
Very good! For me this is quite an introductive track, so I usually play it at the beginning of my sets to set down the melodic mood. People usually react the most on the 2nd drop, sounding more epic.
4. Your Cercle performance in 2020 was incredible! How did you pick the location, Aiguilhe at Rocher Saint-Michel, France?
I can't say this choice was really mine. Cercle found the spot and offered it to me! But it looks amazing, so I accepted right away.
5. Your set was accompanied by your track Aiguilhe on their record label in tandem with the set. When you listen to it, does it transport you back to that day?
Of course! It was a very busy day, and I had to play the track maybe 10 times to get the right shot. 3 years later it's still resonating in my ears.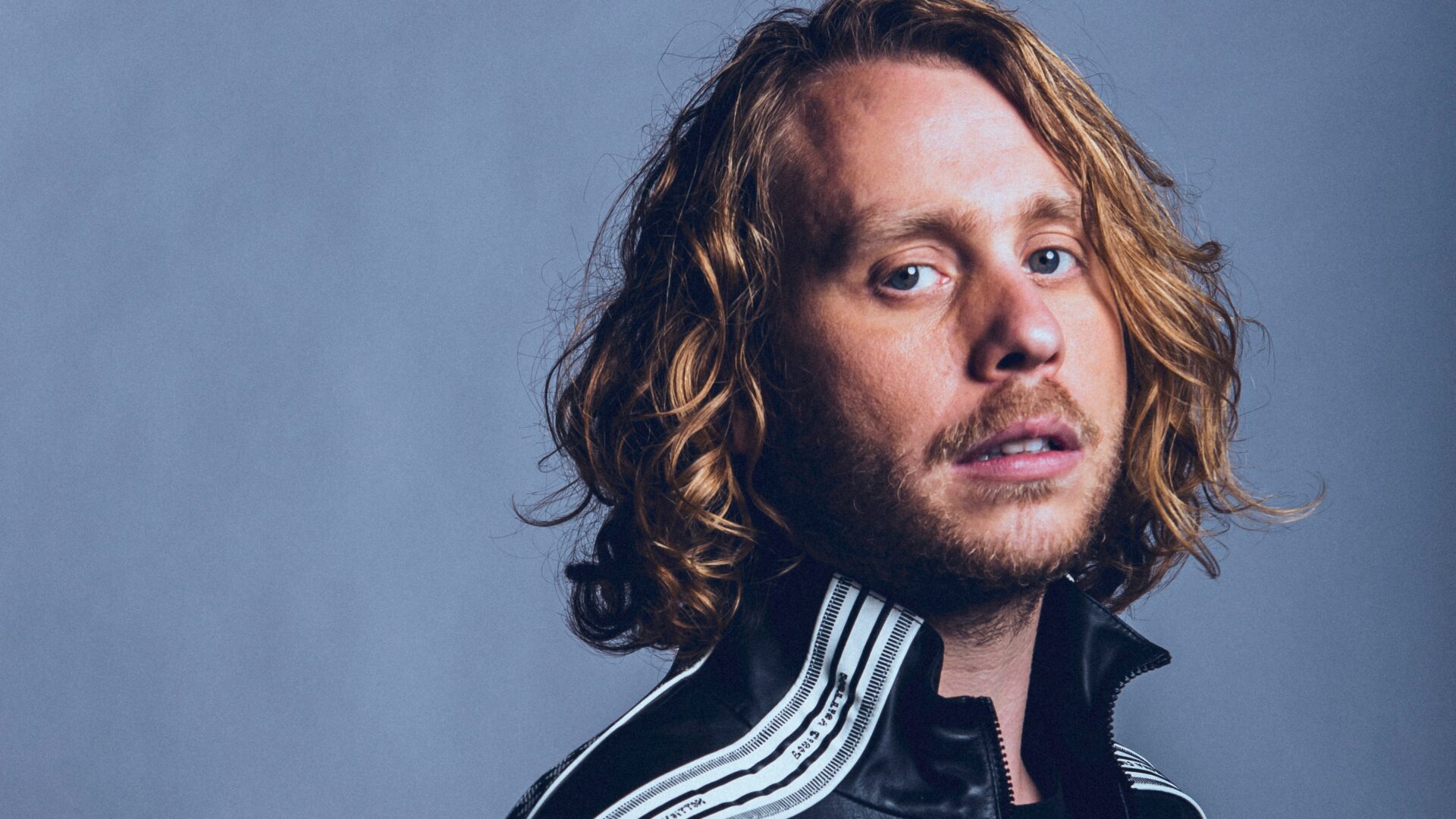 6. You have been in the industry for over a decade and have managed to remain at the forefront of the dance music scene. What changes have you seen over time and what do you hope continues to change for the better?
The rising of social medias, of course. When I started, having an image didn't seem to be very important in electronic music, now it does, that's the biggest change. And another change I saw, very positive, is that music genres are way more mixed now. I think the frontiers between genres are really falling, and every scene has something to bring to others, this is something I really enjoy nowadays.
7. How do you stay inspired while creating new music?
It can be from many different things. Usually, it comes just by experiencing life, having intense emotions I can transform into music.
8. You recently began releasing on Armada Music. Can you talk a little bit about that partnership?
I'm very happy with it! We started it last year during ADE, and the first (good) surprise I had was that even if Armada is a big structure with a lot of people working there, it's very warm and welcoming, almost like a family. I have the chance to work with a team of passionate people and I can do the music I like. That's all that matters to me
9. Your recent track Lorena was your first solo release on the label. Can you speak about the inspiration behind that one?
This track tells the story of someone very important to me, at a moment this story needed to be told. I did my best to describe this person with my music, this is like a tribute.
10. What else do you have coming up that you are able to share with us?
I'm currently working on an album project! I have a lot of incoming tracks I can't wait to share. I think (and hope) the next release will be in September with a very nice collaborating track.
Thanks for speaking to us today and all the best for the new release!
Soundrive Music
Soundrive Music has earned a reputation as the foremost global hub for all things EDM. With a presence in over 125 countries, it has swiftly become a trusted and esteemed source for electronic dance music news, reviews, interviews, and features catering to DJs, artists, and labels alike.
Beyond its extensive coverage of the EDM scene, Soundrive Music provides a platform for aspiring DJs and artists to showcase their talents. Through a diverse range of events and collaborations with leading industry players, it creates opportunities for emerging talent to gain exposure and advance their careers.
From breaking news and cutting-edge music releases to in-depth interviews with industry titans, Soundrive Music is committed to delivering the most up-to-date and comprehensive information on the world of electronic dance music.
Soundrive Music's headquarters are located in London, United Kingdom, founded on April 19 of 2016 in Helsingborg, Sweden by Jacques Maurice Julie and Darren Johnathan Bezuidenhout and originally known as UFO Network with record label UFO Recordz.
The company was acquired by Soundrive Music LTD in early 2023 and have rebranded since. Soundrive Music LTD or better known as Soundrive HQ is not to be confused and is not associated with Soundrive Music Festival or Soundrive Records.
Joris Delacroix – Stuck In Melodies is out now!
Listen on Spotify
Connect with Joris Delacroix
Facebook | Instagram | Twitter